Bottom of the Thumb
Pembroke Corgis
Home Grown Pembroke Welsh Corgis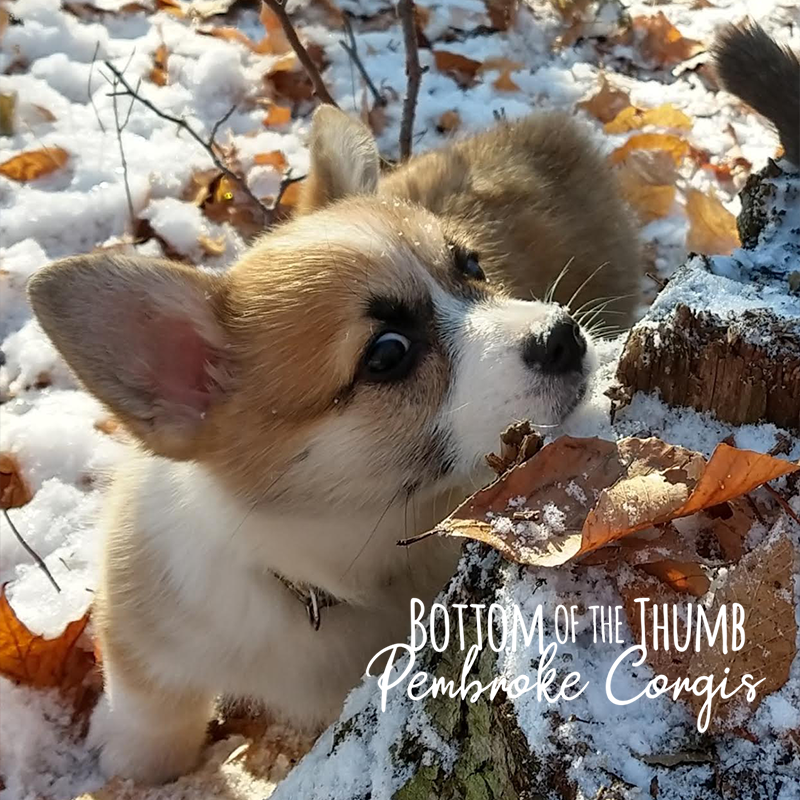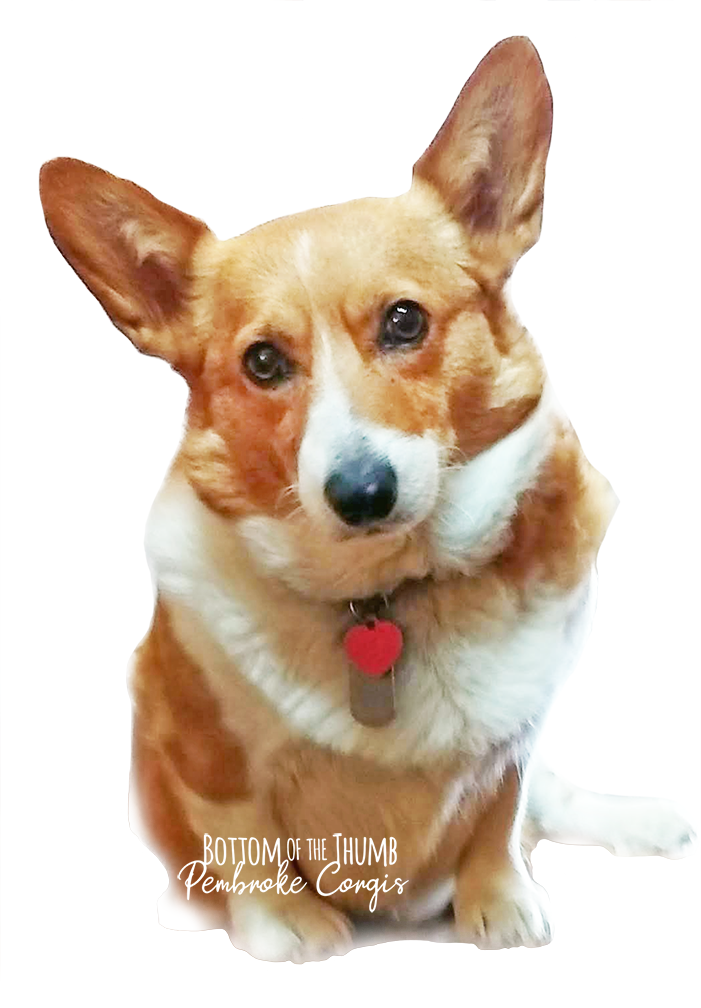 Where are you located?
We are located in the southern part of Door County Wisconsin. Thus our name "Bottom of the Thumb".
How often do you breed your females?
We only breed our girls in the spring. We feel they are happier and healthier by only having one litter a year, instead of two.
Where are your puppies born?
All of our puppies are born right here in our home. We feel we can take better care of each puppy when they are in our home.