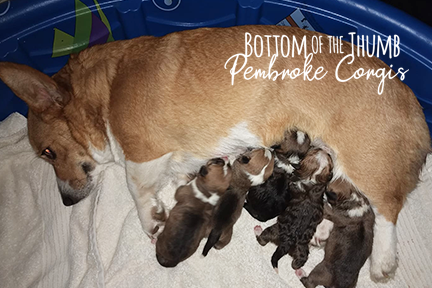 What to ask and look for when finding a puppy.
Searching for a puppy can be a daunting experience! Here are a few tips to help make your search easier.
1: Try to find as much info as you can about the breeder. Check the address!! We do not give out our address until someone has gone through our screening and answered all of our pre-adoption questions. This can be tricky, as scammers get more wise they sometimes use someone else address. This is also a new tactic by puppy mills. They hire someone to act like the breeder, or they themselves will meet you at another house, acting like it is their own. In this case, you will only be able to meet your puppy. They will even say this is a safety precaution for the rest of the litter.
2: Are you the buyer getting asked a lot of questions? Puppy mills and scammers will not ask very many questions about you, the buyer. They are only interested in making a sale. They certainly will not want to contact you after the sale. Reputable breeders will have questions for all prospective owners, even extensive questionnaires to fill out. Remember, Scammers and puppy mills will tell you what you want to hear just to make a sale.
3: The price. If the price is quite low, and if the price isn't close to what other puppies are going for in the area, chances are you are buying from a puppy mill!! Puppy mills are in it for the money. Quantity, NOT quality is there game. Prices do vary extensively from state to state. If a price is to good to be true you are dealing with a scammer. It really is just that simple. Remember, YOU GET WHAT YOU PAY FOR.
4: How soon can you get your puppy? I know you are anxious to get your new puppy!! But, be patient. Those extra few weeks are very important for your puppies health. Sending a puppy home to soon can mean digestive and behavior problems for you puppy. Behavior problems that can last for years! Puppy mills will want to you to pick up your puppy 6 weeks old or EVEN sooner. THIS IS A MAJOR RED FLAG!! A dead give away you are dealing with a puppy mill. Again, puppy mills are in it just for the money, and really do not care. They also will not care once they have your money.
5: Is your puppy registered? This CAN be misleading. There are so many registries out there today, they are NOT equal. Not even close!! AKC is the standard all other registries try to attain to. If you want the best, AKC is the way to go. The only other registry we would recommend is CKC. CKC has strict guidelines that need to be meet before they will register your dog. Unlike the rest of them. THEY WILL REGISTER ANYTHING. You could be getting a Corgi mixed with a pit bull, rottweiler, or something else if it is not AKC or CKC. When in doubt do your own research.
6: Ask if you can come and SEE the puppies in person! THIS IS VERY IMPORTANT! Scammers will avoid this at all costs, and will pressure you into making a deposit. A puppy mill will also pressure you into making a deposit, as there is always someone else interested in the puppy you like. As breeders, we are not concerned how soon you make a deposit, as our puppies will all eventually sell. People will make a deposit when they are ready for the responsibilities of puppy ownership. A puppy mill will ALWAYS want to "meet you somewhere else" as they will never allow you on site. THIS IS A MAJOR RED FLAG!
7: Are BOTH Corgi parents on site? Can YOU SEE and MEET both Corgi parents in person? We feel it is very important to be able to meet both Corgi parents. This will give you and idea of how your puppy will mature and a glimpse of the puppies future personality. Sometimes breeders will use and or barter for another sire, but you still should be able to meet the dam(mother) on site. This is very important, as puppy mills will not want you to see the parents.
8: Can you get current photo's of the puppy? Scammers often steal photos, and will not have access to current photo's. They also will use the same photos, especially those that have been successful, on multiple sites and list them in multiple states. As quality breeders, we usually can get current photos to you within hours. We often get requests from our depositors for current photos of their puppy, and we are more than happy do so.
9: Do the photos of the puppy change each week as the puppy gets older? Again, a scammer will not have access for new photos. Most puppy mills will not bother updating photos. And quite often the photos are of very poor quality. They don't want to invest in the puppies or there parents, as making money is goal one!
10: Ask, ask, ask, and ask again. Scammers can often get caught up in their own game by asking the same questions in different forms. Be PERSISTANT! Quality breeders do not mind answering questions, even if they seem repetitive, as we feel an obligation to inform our prospective owners as much as we can.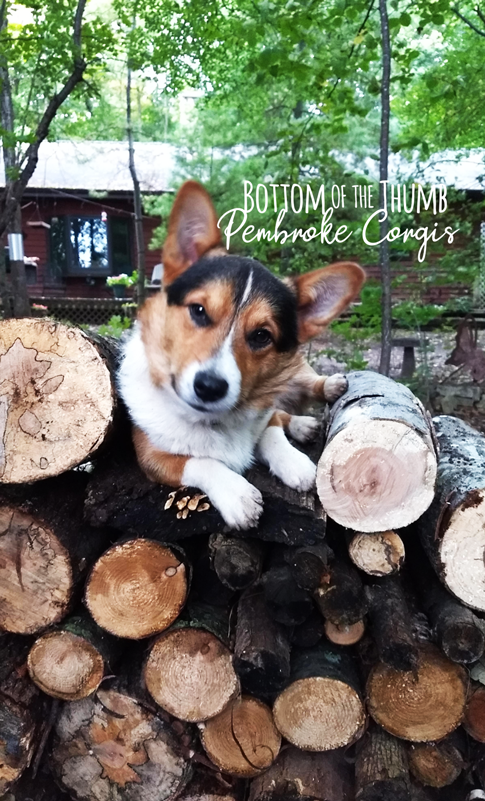 11: Does or has the breeder done any kind of DNA testing? Breeders who really care about the breed will have DNA results for both parents of your puppy. Quality breeders care about their dogs, and DNA testing is seen as an investment. Something a puppy mill will more than likely not do.